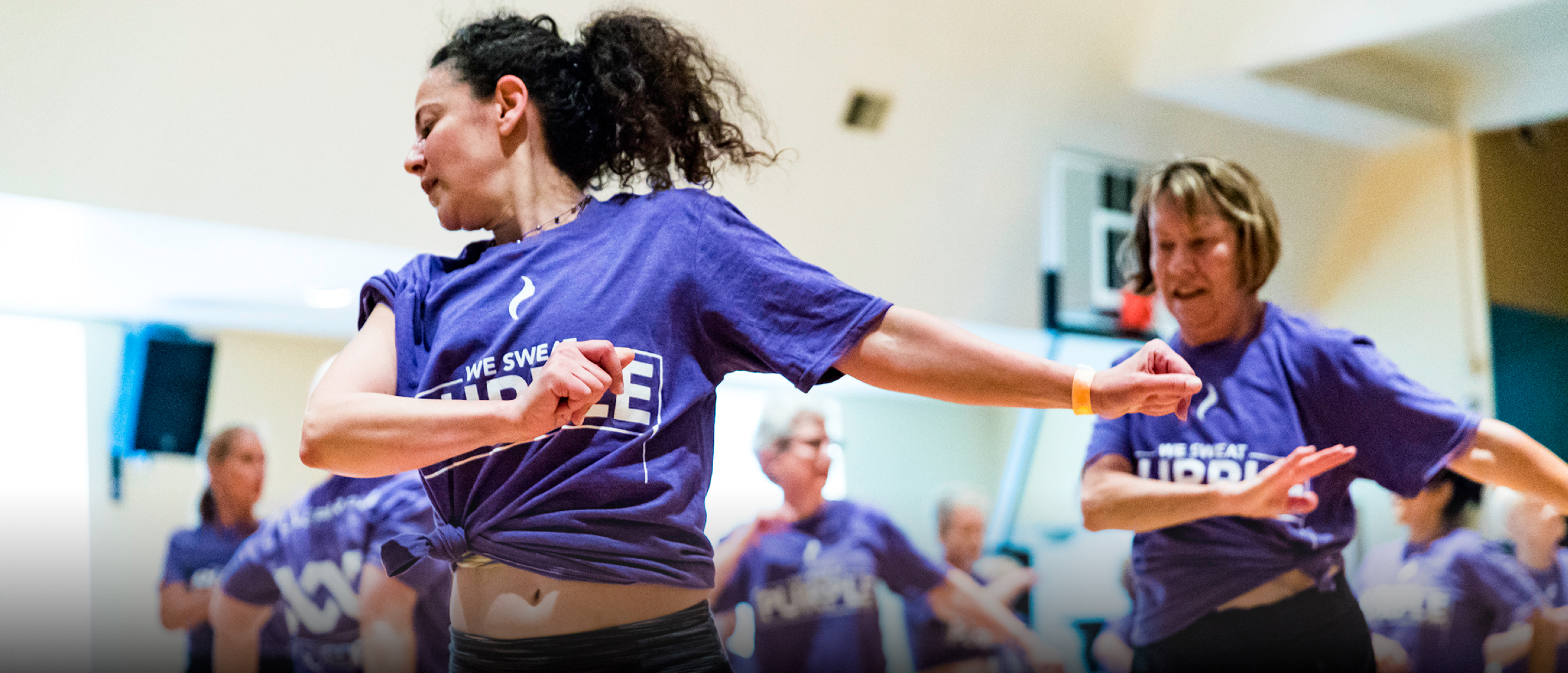 Get Involved
Impact your community
Featured Fundraisers
RIDE FOR PREVENTION
Help Purple Nation riders reach their goal of raising $10,000 and spreading awareness throughout the moto community. Thanks to the sponsors and supporters of our recent ride event!

SWEAT PURPLE
Get your community active and raise awareness with group activities like Zumba®, yoga, and spin classes. Simply donate registration proceeds to the cause.

PURPLE PROMISE
Create peer-to-peer fundraising campaigns, and make The Purple Promise of completing a fitness activity, or set of activities, based on how much money is raised.
Start A Fundraiser

THE HOLIDAYS
33% of all donations are made at the end of the year during the holidays. Try giving up a gift or two and ask for donations for the cause instead.

BIRTHDAY
Why not forgo gifts and ask for donations instead? Make this year special. Celebrate your birthday and a great cause at the same time.

SPORTS
Run a marathon, skydive for the first time, or... you decide. Use your next sports activity or event to raise funds and awareness for a cause impacting your community.

BE CREATIVE
Celebrate the memory of someone you love by raising money for a cause they would care about.

IN HONOR OF
Grow a mustache, shave your head, play a video game, or dance all day. Do your thing – just do it for the cause. Get creative!
Donate

RECURRING DONATION
Leave a lasting impact on an organization that is working to brighten our world. Set up a recurring monthly donation today. Any amount is greatly appreciated.

ONE-TME DONATION
Support LIVE PURPLE with a one-time donation. Individual contributions (of all sizes) are critical to helping further the mission.
VOLUNTEER TODAY
We rely on people like you that are dedicated to the cause to impact communities.